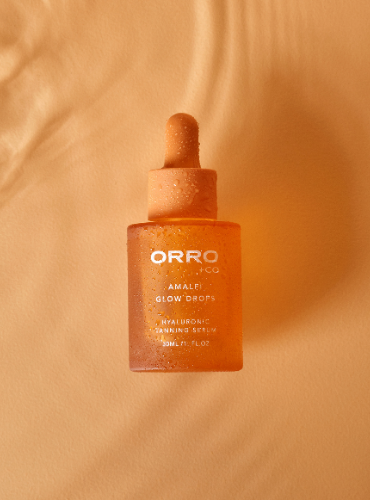 Skin Care with a glow, meet our Amalfi Glow drops
Imagine if every day felt like an Italian summer holiday. Warm afternoons spent lounging on a daybed under the shade of your striped umbrella, icy spritz in one hand, a good book in the other. Crystal-clear turquoise waters gently lapping in the background, the gentle hum of boat engines and the indistinct chatter fill the air. Your skin, salty and sun-kissed. Total and utter bliss. Well we are glad we painted this picture first and now welcome our "Amalfi Glow Drops" designed to make everyday feel like a summer season spent on the Amalfi Coast, to transport you to a time of no commitments, no stresses, well don't we all need this now more than ever.
But why skincare first and not tanning ?
We Faux tan to get that golden glow without heading into the sun for hours upon hours which we all know exposure the the sun can be detrimental to the skin and health over time, however many faux tanning products around don't focus on how these products can also be detrimental to the skin, using parabens, dyes and colourings that can be just as bad as hours of sun exposure. Think of Orro + Co as bliss in a bottle. Our products combine the very best of at-home tanning with superior skincare ingredients and formulations to give you the luminosity you deserve. As our product is very concentrated a little goes a long way. Formulated to be the best in both skincare and tanning,  free from parabens, PEGs and synthetic colours, cruelty-free and vegan, The Amalfi glow drops features our carefully selected key ingredients of Hyaluronic Acid, Vitamin C and E and Jojoba oil, which help with anti-aging, hydration, Healing and help tackle condition like acne, eczema and psoriasis, and then the Glow made of 100% natural DHA in a clear lightweight texture to give you that post-Amalfi glow, all year 'round.