Imagine if every day felt like an Italian summer holiday. Warm afternoons spent lounging on a daybed under the shade of your striped umbrella, icy spritz in one hand, a good book in the other.
Crystal-clear turquoise waters gently lapping in the background, the gentle hum of boat engines and the indistinct chatter fill the air. Your skin, salty and sun-kissed.
Total and utter bliss.
At Orro + Co, we want your everyday to feel like a summer season spent on the Amalfi Coast.We want you to have that post-holiday glow you can only get from spending a month on theMediterranean. We want to transport you to a time of no commitments, no stresses, and no worries.
Our founder 
Sara Sidari is an Italian born artist and entrepreneur who lived most of her life between Australia and Italy. Orro + Co story is based on the nostalgia of her Childhood holidays along the Italian Coast and the feeling of confidence and radiance she gained during the summer time. This was her escape to recharge and reconnect with herself. Her passion is to find the inner glow with every person that uses the products, to inspire and empower you to embrace the things that make you, you.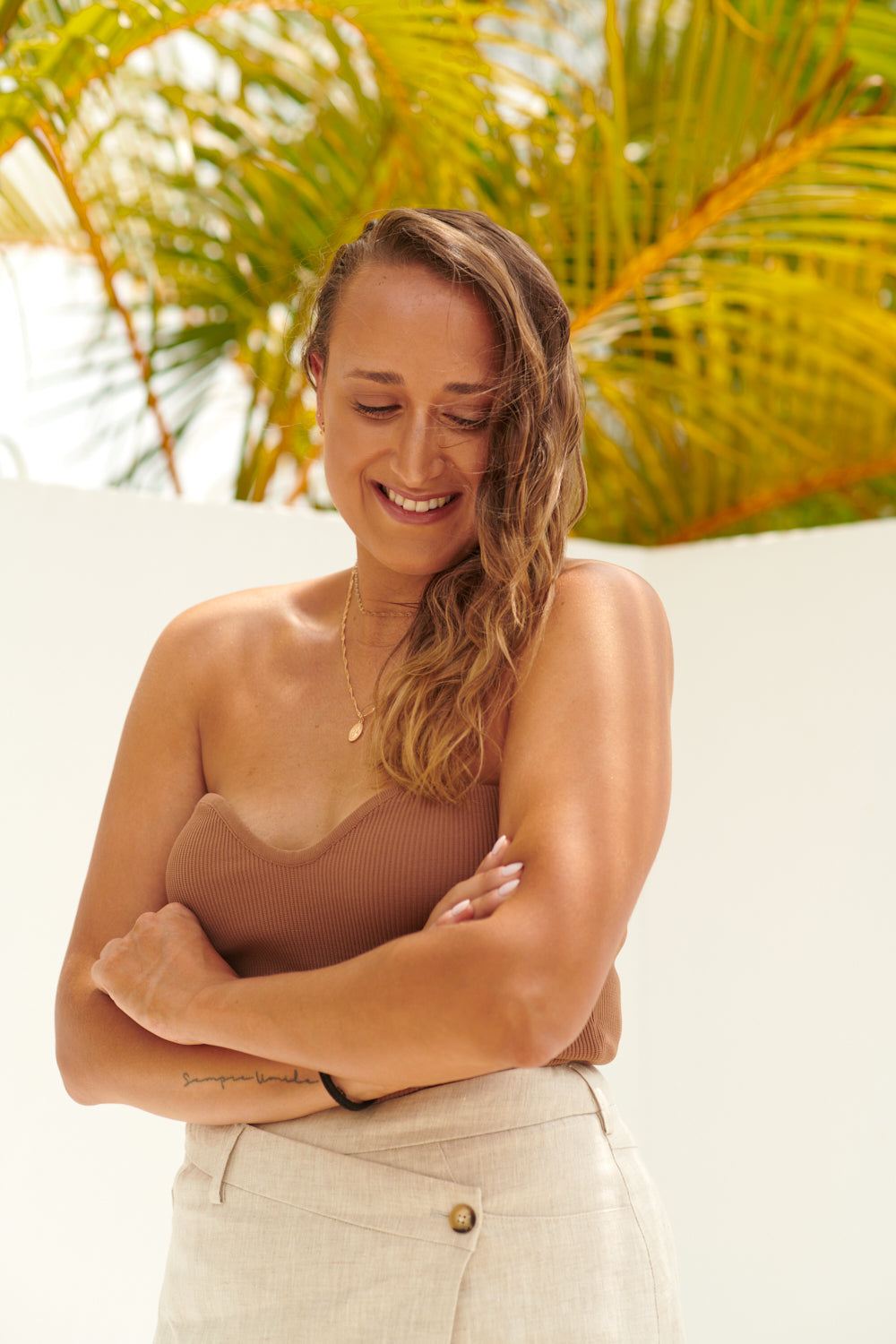 Our purpose is to give you the kind of radiance that's more than just the golden complexion of a carefree day spent at the beach: It's the contentment and relaxation you get from throwing your chaotic schedule and responsibilities out the window, and reconnecting with yourself.
Think of Orro + Co as bliss in a bottle. Our products combine the very best of at-home tanning with superior skincare ingredients and formulations to give you the luminosity you deserve. As our product is very concentrated a little goes a long way.
And to help you feel your best, our products are formulated to be the best. Free from parabens, PEGs and synthetic colours, cruelty-free and vegan, each product features quality skincare ingredients that nourish and care for your complexion, and 100% natural DHA in a clear lightweight texture to give you that post-Amalfi glow, all year 'round.